Welcome to Reception's Page – Mrs Barrett, Miss Anderson, Mr Lawton and Miss Cooper.
Please have a look around at all the super learning we have been doing.
Last half term we were learning about: Traditional Tales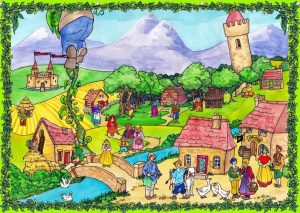 Our topic during the last half term was Traditional Tales. We learnt about four traditional tales in detail. These were, Jack and The Beanstalk, Goldilocks and the Three Bears, The Three Little Pigs and The Gingerbread Man. We acted out the stories in the classroom as well as grew our own bean stalks, measured different sized beanstalks, experimented with different materials to build houses and created huff and puff paintings.
Well done to everyone who gained Class Dojo points during the last half term. Our top scorers were CB, CK, CW, LH and TDR.
Take a look at some of the fantastic learning we have done: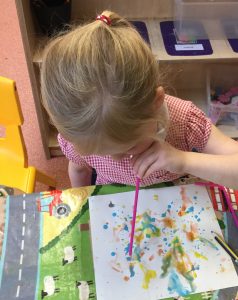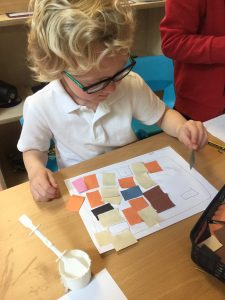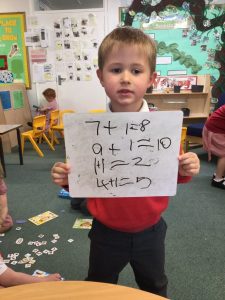 We are most proud of: Our ideas and imagination. We are passionate about sharing our ideas and knowledge and we like to listen to others when they speak.
This half term we will be learning about: The Seaside.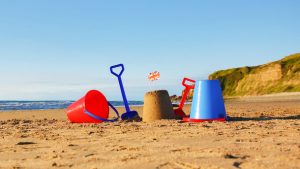 Our key Learning skills for this half term is: Problem Solving.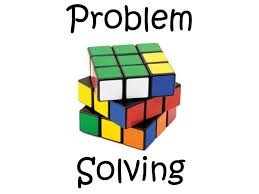 We will be developing it by: Continuing to listen to each other and share our ideas and experiences. In addition to ask appropriate questions.
Our class books are: How I became a pirate by Melinda Long and David Shannon, The Rainbow Fish by Marcus Pfister, Billy's Bucket by Kes Gray and Garry Parsons and The Lighthouse Keeper's Lunch by Ronda and David Armitage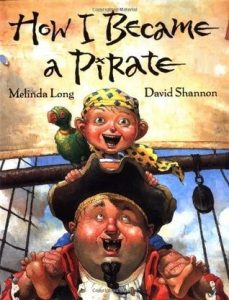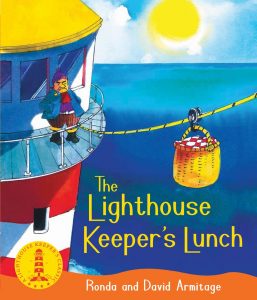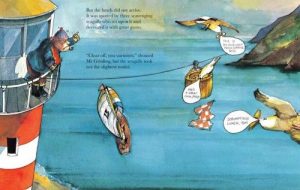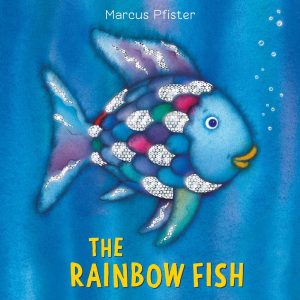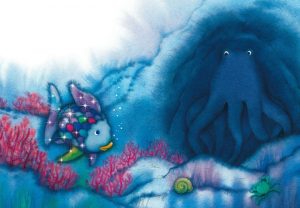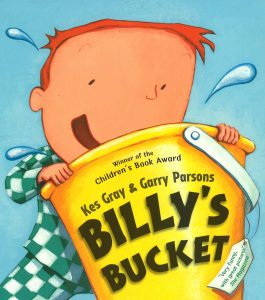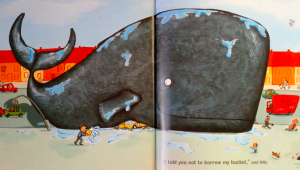 In Maths we will learn about: Doubling, sharing, odds and evens and positional language.
Further information about our maths learning can be found on the White Rose Maths Website.
In English we will learn about: Segmenting for writing, sounding out words and naming all the sounds we can hear as we write. We will be learning to apply high frequency words to our captions and sentences too.
In science we shall be learning about: Floating and sinking, we will be examining different materials and designing our own boats.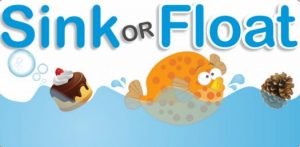 In topic we will learn about: The Seaside, we will be learning about some different sea creatures such as crabs, jelly fish and star fish. We will also be looking at how to keep our sea life and seaside's clean and safe from danger.
Follow the link below to view an overview of our topic learning:
Homework: Children in Reception will be sent home with books from the Read, Write Inc scheme, books will need to be returned on a Friday and a new book will be issued on Monday. Children will be sent 5 spellings to learn (on Friday) in line with their phonics knowledge and they will complete a spelling test on Friday.