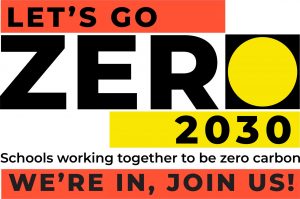 Along with the other schools in Waterton Academy Trust we have taken the Zero Carbon pledge declaring our aim to become zero carbon by 2030. We're joining schools across the UK in this national campaign to show the overwhelming support for zero carbon schools, and inviting government and local councils to work with us to reach  this goal.
Our school council will be working with staff and Zero Carbon Champions to reduce our learning communities carbon footprint.
More detail can be found on our new 'Let's Go Zero' page.