Welcome to Class 2 – Mrs Stevenson and Mrs Burton.
Last half term we were learning about: The Royal Family.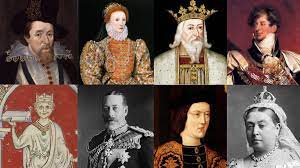 Our topic during the last half term was 'The Royal Family'.  This had a history focus. We completed work on changes beyond living memory, identifying both continuity and change. We looked at how primogeniture, where brothers would precede sisters, in the line of succession. The children thought this was unfair; however, we also found out that this has changed recently. We were pleased to be able to perform a short production for Christmas as part of our traditional festive celebrations.
Well done to everyone who gained Class Dojo points during the last half term. Our top scorers were FS, TB, DP, SSS and CH.
Take a look at some of the fantastic learning we have done: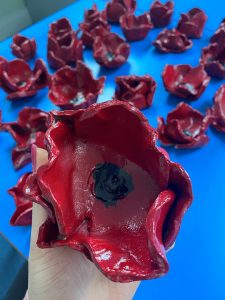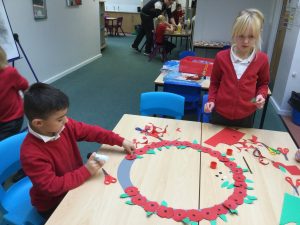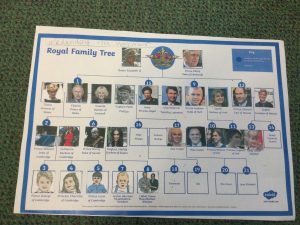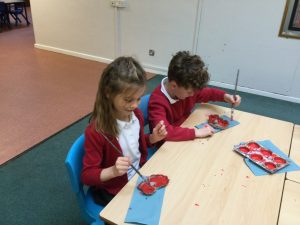 We are most proud of: making our clay poppies as part of our learning about Remembrance Day, as well as learning our parts for the Christmas production.
This half term we will be learning about: Cities and Transport.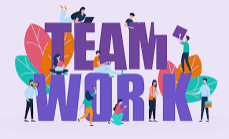 Our key learning skill for this half term is: Teamwork.
We will be developing it by: listening to others, sharing ideas encouraging collaborative learning and discussion with their peers, ensuring no-one is left out.
Our class books include: The Flower by John Light and The Owl Who Was Afraid of the Dark by Jill Tomlinson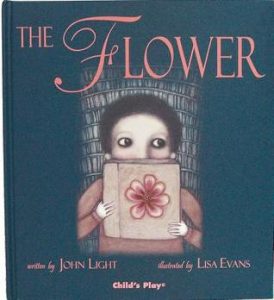 A PDF version of 'The Flower' can be found here.
Our guided reading text is: The Owl Who Was Afraid of the Dark by Jill Tomlinson
Follow this link for an audio version of Class 2's guided reading text.
In mathematics we shall be learning about: Addition and Subtraction – understanding 'difference' as 'how many more?' and adding and subtracting within 100; and multiplication – recognizing repeated addition.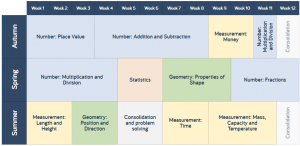 In English we shall be learning about: Descriptive writing, using adjectives and expanded noun phrases to paint a picture with their words; and non-fiction writing to give information on a particular subject.
In science we shall be learning about: Materials – uses of everyday materials and how they are suited to a particular purpose, working scientifically to investigate the properties of materials.
In topic we will learn about: Cities and transport, identifying how transport has changed and how sea transport has been important to us. We shall be designing and making a boat.
Click on the link below to view the interactive overview of our topic learning:


Homework: Children always have reading as part of their homework and are expected to read at home regularly. In mathematics the children need to practise the number bonds to and within 10, initially and then use these to calculate number bonds to and within 20; as well as practising their 2's,5's and10 times tables. Children have a log on and passwords to access 'TT Rockstars' at home. Each week, the children's spellings are uploaded to 'Teams'.