Welcome to Nursery's Page – Mrs Allen, Ms Daley, Mrs Jennison and Mrs Hamilton
Please have a look around at all the super learning we have been doing.
Last half term we were learning about: Fairytales
During last half term we had great fun with our Fairytale topic! We enjoyed growing our own beanstalks using magic beans and creating cloudy castles outside. Nursery learners particularly enjoyed huffing and puffing along to "The Three Little Pigs" and printing/building houses.
This half term our DOJO total is: 575
Our winners this half term are: SB, WS, KG, SH, WT.
Take a look at some of the fantastic learning we have done:
We are the most proud of: Taking turns and sharing.
This half term we will be learning about: The Seaside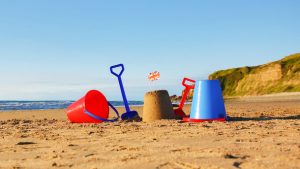 Our key Learning skills for this half term is: Problem Solving.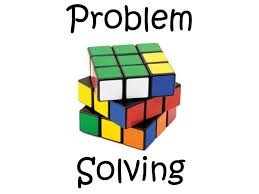 We will be developing it by: Helping Felix, our little monster, complete seaside challenges. Considering how we can help each other with our problems.
Our class books for Literacy include: "The Rainbow Fish" by Marcus Pfister, "The Lighthouse Keeper's
Lunch" by David and Rhonda Armitage and "Lucy and Tom at the seaside" by Shirley Hughes.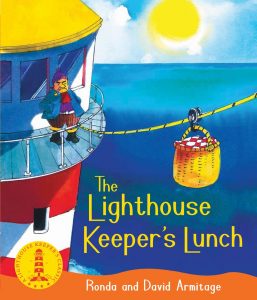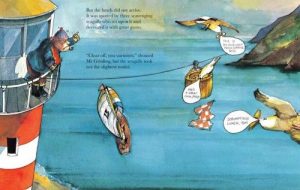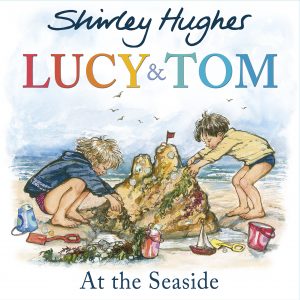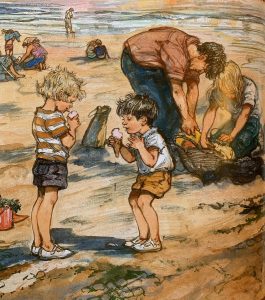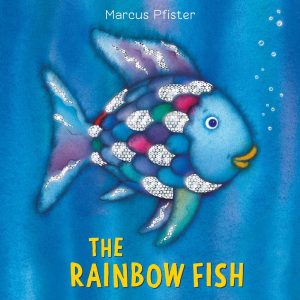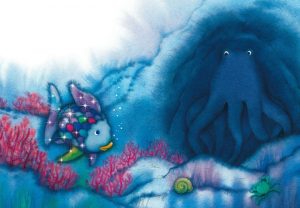 In mathematics we shall be investigating: Using and comparing coins, using sorting activities and treasure hunting.. We'll also be exploring capacity by building sandcastles and filling buckets of water.
In Communication and Language we shall be: Planning a visit to the seaside. Discussing the activities we would like to do whilst we are there and the things we need to pack into our suitcase.
In expressive arts and design we shall be creating: Sea creatures using differing media and techniques, paper plate Jelly fish and sea foam patterns.
In Physical Development we will be: Mark making using our fingers in "sea foam" and creating a healthy picnic using cutting tools.
In Personal Social and Emotional Development we will be: Thinking about kindness and sharing during our circle time activities.
In Understanding the world we will be: Completing the caterpillar life cycle and releasing the butterflies. Looking at litter and learning about responsible recycling.
Please follow the link below to view a Sway overview of our learning for this half term:

Children always have reading as part of their homework and are expected to read at home regularly.