Welcome to Nursery's Page – Miss Brooke and Mrs Affleck
Please have a look around at all the super learning we have been doing.
Last half term we were learning about: Minibeasts.

What we learned last half term:
We created our own symmetrical butterflies, using paint and different shapes.
We learned to create different repeating patterns, using stampers.
We explored watercolour and collage to create mixed media artwork.
We ordered different minibeasts by their height.
We measured worms using cubes and then wrote the numeral to represent this.
Here are some example of the amazing learning we have been doing: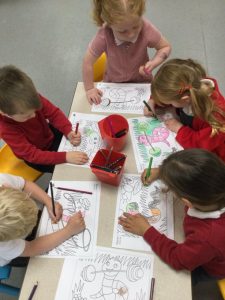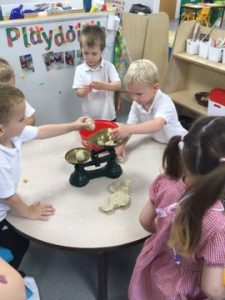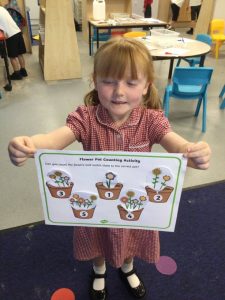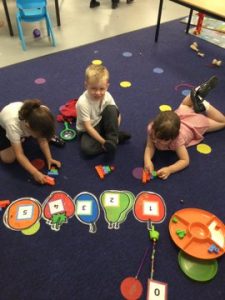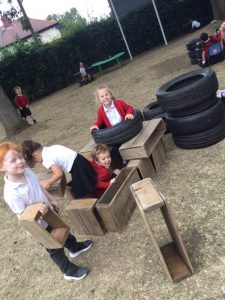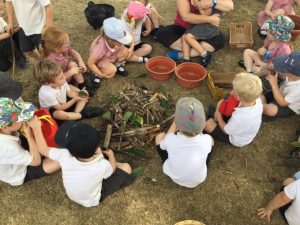 Last Half term our Dojo total was:
Our top scorers were:
LL, JD, SR, JR, LR.
We are the most proud of: The growth we have shown over the year in Nursery.
.
This half term we will be learning about: Marvellous me.

Our key Learning skills for this half term is:  Creative and critical thinking.
We will be developing it by: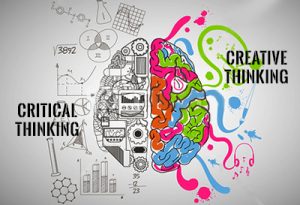 trying new activities and keeping a positive attitude if we find
something hard. We will be encourage to ask others for help if we need it.
Our class books for Literacy include: 
We are all different.
The rainbow fish.
Owl babies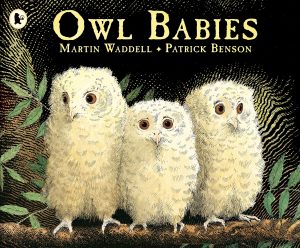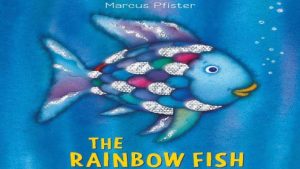 PDF versions of these texts can be found on our Blended learning Page.
In mathematics we shall be investigating:
Different patterns. We will learn the names of different patterns and use these in our artwork.
We will be singing lots of number songs to help us remember numbers 1-5.
In Communication and Language we shall be:
We will be sharing lots of stories.
We will look at the pictures in books and discuss what we can see and what we think is happening.
In science we will be learning about:
The changing season.
We will look outside for signs of Autumn, as well as using all of our senses to explore the outside environment.
In topic we will learn about: 
Different feelings. We will learn the name of different feelings, and talk about what things make us feel this way.
Please follow the link below to view a Sway overview of our learning for this half term:

We encourage all parents to share stories with their children every night.